Government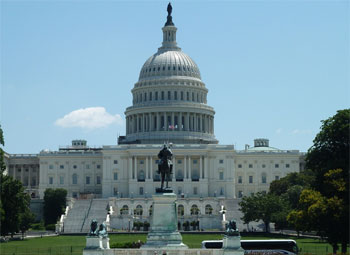 With 15+ years of experience in meeting and exceeding the demands of public sector clients, our solutions are proven to offer functionality that is uniquely suited to the rigorous oversight and compliance required.
Warshaw Group's history of completing successful governmental projects makes us the clear industry leader in public sector service. Our expertise in mobile data collections has been used by:
Warshaw Group Consulting offers:
Business case analysis
Requirement assessment
Project management
System design
Integrated deployment
Knowledge transfer
Short or long-term service and support
Our mobile data collection and analysis tools are used by these agencies to collect critical information and perform tens of thousands of tasks, all conducted remotely. Efficiencies gained through our mobile technology keeps agencies on schedule and on budget while providing valuable services to their Federal, State and Local constituents.
We provide our Public Sector clients with inspections and notices of violation, transferred instantly from handhelds to their databases. Our system is trusted by some of the largest governmental agencies in the country.
Functionality for Governments
Warshaw Group provides many specifics solutions that benefit Government institutions. They include: MV Prime Mobile Condition Assessment System.
MV Prime is the leading tool for Government building inspections in the mobile market. Today MV Prime is used in thousands of Government owned and monitored buildings to ensure compliance and communicate inspections wirelessly with instantaneous results reporting.
MV Prime features an intuitive workflow that guides technicians through each step of the inspection process. The tool features prominent pictures and GPS mapping to ensure accurate inspections are conducted, on-device drawing to communicate changes or deficiencies and device interoperability to run just as smoothly on a Tablet, Smartphone or Handheld.
With MV Prime governments are getting more efficient and saving time and money. With instantaneous reporting from the job site, agencies have never been more productive. To see a demonstration of MV Prime click here.
MV-Violations
MV-Violations is the ideal solution for Government agencies looking to streamline their violations processing and administrative operations.
From the convenience of any handheld device, inspectors can spot violations, log the location, and trigger the violation notification and citation process, all instantaneously. We deploy technology that allows violations to be identified and recorded by an inspector even if the violation is obstructed or out of reach.
MV-Violations brings violation systems into the 21st century, increasing productivity and ensuring public safety by eliminating bureaucracy. Through the use of MV-Violations, government agencies can ensure that problems are fixed more quickly and public hazards are avoided. Additionally, efficient citation procedures result in increased revenues.
To learn about successes the Public Sector has had with Warshaw Group, click here.